Title: Flatliners (1990)
Tagline: Some lines shouldn't be crossed. 
Summary: Third-year medical students decide to play with life and death, "flatlining" themselves into death to explore the great beyond. But Death doesn't like being fucked with and consequences abound.
Note: This film has a metric ton of medical terminology – which I do my best to unpack and explain – as well as dealing with several suicide(s) and/or attempts. It's not exactly a happy film. It may be too heavy for some in the current 2020 year of the pandemic.
Initial Thoughts:
Well, here we are.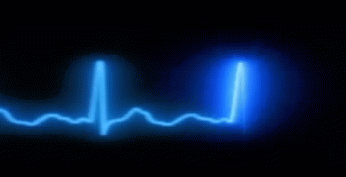 Look. Flatliners is one of my holiest of holies: a movie I almost vowed never to recap, because to recap means to pick it apart and show all its faults to the world. I know this movie is flawed as fuck. It is far from perfect. Great concept, not so amazing story execution. It is a time capsule film, staring a bunch of actors that were (unfairly?) lumped in with The Brat Pack, which meant critics could (unfairly) label it a Brat Pack movie and clobber it in reviews. "St Elmo's Funeral" and "The Breakfast Club Dies" were actually jokes made by Sutherland in a press interview with Fangoria Magazine. Kinda sums it up, really. [Wing: I want to watch The Breakfast Club Dies, honestly.]
Yes, it does star Kevin Bacon (Earth's mightiest hero?), Kiefer Sutherland (post-vampire, pre-Bauer), and Julia Roberts (oh well), along side one of the lesser Baldwin brothers, William [JC: Lesser? Not . . . really? Billy was a top-tier Baldwin in the 90s. Until he wasn't. Stephen and Daniel, the true lesser Baldwins, never reached Billy and Alec's tier.], and (Dove and I share custody of) Oliver Platt [JC: Gee, guys, save some Platt for the rest of us, huh? I'm all good as long as I can stake claim to him in Lake Placid.] [bat: Please, go ahead, I've only seen parts of that and I don't remember it at all. Placid!Platt is all yours, JC!] [Dove: I feel I've seen that movie, but can't remember it. He's all yours.] [Wing: I love Lake Placid, but could not care less about Oliver Platt, so as long as I get the movie, I'll bow out of this fight.] Out of all of those, at the time, none were true Brat Pack(ers). Bacon, maybe? To contextualize this for people not born during this particular historical period, the biggest thing to come out of this film was the engagement of Sutherland and Roberts. Literally.