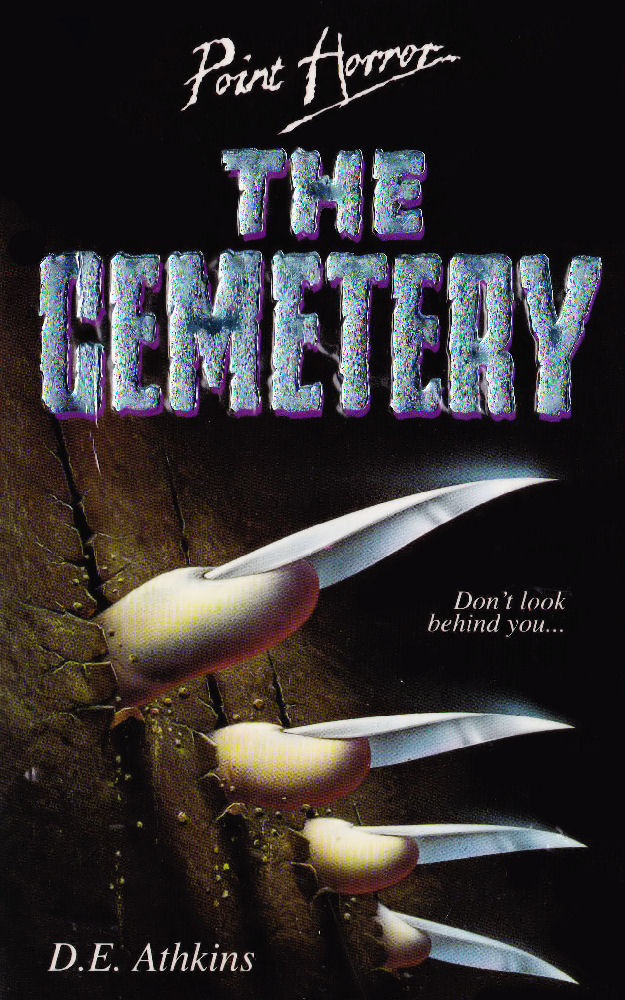 Title: The Cemetery by D. E. Athkins
Summary: At a Hallowe'en party with very exclusive guests, the disguised play a game of hide and seek in an ancient cemetery as midnight approaches. When someone is killed, all the partygoers can do is suspect each other – unless there is an unknown player.
Tagline: Don't look behind you…
Initial Thoughts
Every time I see the name D. E. Athkins, I laugh, which is probably not the intended response. I can't help it. Deathkins writing Point Horror? Good lord, be more subtle.
Beyond that, I find D. E. Athkins' work hit or miss, whether under this pseud or as Nola Thacker (who also wrote the Graveyard School series as Tom B. Stone and sometimes filled in as the ghost writer for the Nightmare Hall series under Diane Hoh's name). (My god, the authors we recap here are an incestuous lot, aren't they?) (Note: No actually claim or accusation of real incest here.)
All that being said, I love the summary of this book (… minus the Hallowe'en spelling, which just looks twee), and I hope we'll all enjoy it.