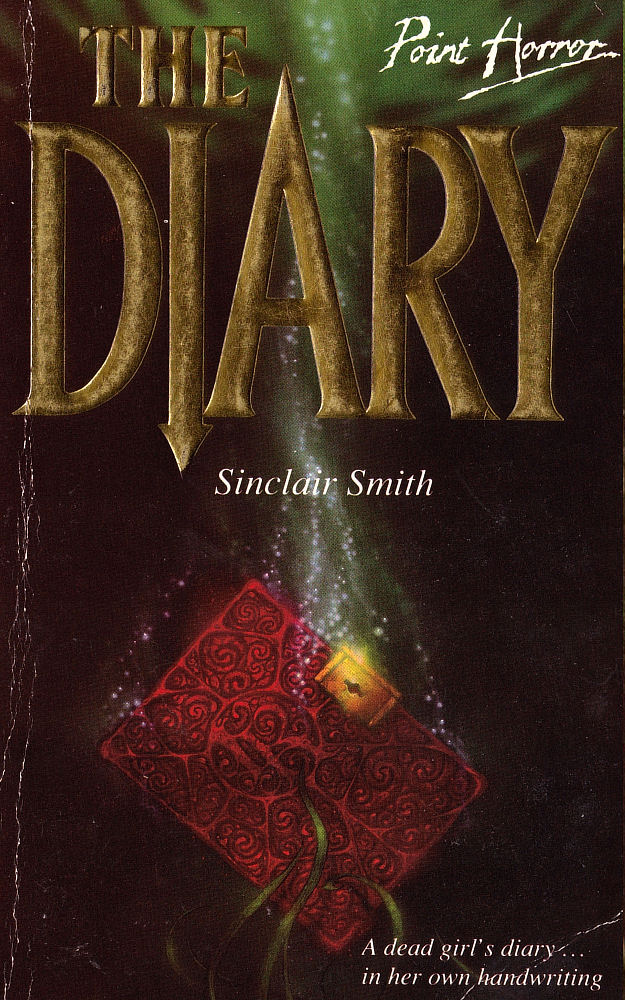 Title: The Diary by Sinclair Smith
Summary: Was she going to die… again?
Delia can't stop reading the old diary which mysteriously appears in her locker one day. Little by little, she starts to become more like the girl whose words she reads – even having her memories and seeing the world through her eyes. A dead girl's eyes. Soon Delia is convinced that she was the girl who wrote the diary – in a past life.
But the terror is about to come alive once more. For the girl who wrote the diary was murdered. And the killer is after her again…
Tagline: A dead girl's diary … in her own handwriting.
Note: I will use "Bad Guy" throughout my reviews to refer to the anonymous killer/prankster/whatever. Doesn't mean it's a guy. Also doesn't mean it's ever successful at killing/pranking/whatevering.
Initial Thoughts:
I don't remember reading this at all when I was younger, so odds are I didn't. Oh joy. I always have so much fun when I read one for the first time to recap it. /sarcasm